Dnešní svět bez kávy si už nemůžeme představit a i statistiky tvrdí, že se na celém světě denně vypije přibližně 2 miliardy šálků kávy, což z ní činí jeden z nejoblíbenějších nápojů vůbec. Jaké další zajímavosti káva skrývá? Tady je 5 faktů o kávě, které nás zaujaly!
KÁVU MILOVAL UŽ BACH A BEETHOVEN
Ne vždy se mohla káva pyšnit takovou oblibou mezi lidmi jako teď. V 16. století byla dokonce považována za ďábelský nápoj, nevhodný pro ženy a dokonce škodlivý pro vitalitu mužů. Ale jak je známo, vždy se najde někdo, kdo tyto názory nesdílí. Vezměme si třeba slavného barokního skladatele Johanna Sebastiana Bacha, který kávu miloval natolik, že jí věnoval celou kantátu (Kaffeekantate). Vypráví zábavný příběh o závislosti mladé dívky na kofeinu, jejíhož otce toto zjištění naprosto pohoršuje. Poté, co se svou dceru snaží přesvědčit, aby se tohoto hrozného zlozvyku vzdala, dostane výstižnou odpověď:
"Kdybych nemohla třikrát denně smět vypít svůj malý šálek kávy, v úzkosti se proměním ve scvrklou pečenou kozu. Mm! Jak sladce ta káva chutná, lahodnější než tisíc polibků, jemnější než muškátové víno. Kávu, kávu musím mít!" A s tím nelze nesouhlasit.
Skladatel Ludwig van Beethoven nebral přípravu kávy na lehkou váhu a měl velmi zajímavou metodu. Podle jeho asistenta a dobrého přítele Antona Schindlera vždy odpočítal přesně 60 kávových zrn, a to ani více, ani méně. Pro jistotu prý zrnka dokonce přepočítal, a pokud se spletl, začal odznova.
Nedivíme se mu, nikdo přece nechce pít špatně připravenou kávu! Recept zkusit můžete také, ale váha pro přesnost vám pravděpodobně poslouží lépe.
PITÍ KÁVY S MÍROU POTENCIÁLNĚ MŮŽE SNÍŽIT RIZIKO PŘEDČASNÉHO ÚMRTÍ
V minulosti si lidé mysleli, že má káva spoustu negativních účinků, jak je tomu tedy dnes? Mnoho vědeckých studií právě naopak dokazuje, že káva je ve zdravé míře pro člověka prospěšná.
Podle studie vědců z Harvard School of Public Health lidé, kteří pijí přibližně tři až pět šálků kávy denně, mohou mít menší pravděpodobnost předčasného úmrtí na některé nemoci než ti, kteří kávu nepijí nebo jí pijí méně. Vysvětluje se to obsahem bioaktivních látek, které přispívají k jejím potenciálně pozitivním zdravotním účinkům.
Mnohé z těchto sloučenin jsou antioxidanty, které bojují proti poškození způsobenému škodlivými volnými radikály v buňkách. Takže kávou ku zdraví!
PROČ SI LIDÉ PLETOU ESPRESSO A EXPRESSO?
O správnou výslovnost tohoto nápoje se vedou letité spory. Pojďme si to tedy ujasnit. Slovo espresso pochází z italštiny a znamená "vyjádřené" nebo "vylisované". To proto, že espresso se vyrábí protlačením velmi horké vody pod vysokým tlakem přes jemně namletá kávová zrna. Zároveň má toto slovo i jiný význam, a to "rychlý", což bude nejspíš kamenem úrazu. Nepleťme si to a zapamatujme si, že správná výslovnost je espresso. Tečka.
Vyzkoušejte naše espresso blendy! 
KOPI LUWAK NENÍ NEJDRAŽŠÍ KÁVOU
Mnoho lidí si stále myslí, že nejdražší kávou na světě je káva cibetková neboli Kopi Luwak. Ti, kteří touží po zajímavých gastronomických zážitcích, si však spíše připlatí za sloní kávu. A jak už asi tušíte, zpracování těchto káv je velmi podobné.
U obou zvířat procházejí zrna trávicím traktem, kde dochází k fermentaci, při které kávová zrna údajně získávají jinou chuť. Rozdíl je pak v tom, že u cibetky zrna zůstanou celá a u slonů dochází k částečnému rozkladu. K výrobě 1 kg sloní kávy je tak potřeba 33 kg zelených zrn, což samozřejmě  zvyšuje cenu konečného produktu.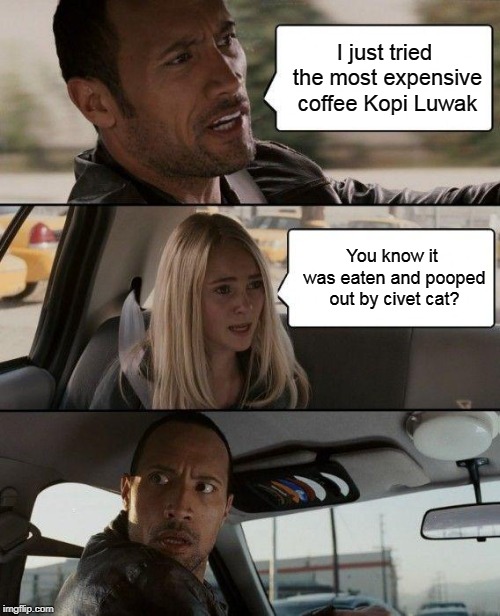 Kolik tedy za takové kávy zaplatíte? U cibetkových se ceny liší v závislosti na tom, jakým způsobem byla káva získána. Ceny se mohou pohybovat kolem 1300 dolarů za kilogram. Za sloní kávu si člověk připlatí dvakrát tolik. Stojí to ale za to?
Znalci kávy mají na její chuť rozdílné názory, ale předpokládá se, že enzymatický proces, kterým zrna procházejí během trávení, přispívá k její jemné chuti a komplexnímu aromatu. Cibetky si navíc umí vybírat jen ty nejlepší a zralé třešně, což má za následek lepší kvalitu kávy. Každá mince má však dvě strany. Při produkci a obchodování dochází k řadě problémů, jako je třeba zajetí zvířat a násilné krmení, a proto v souvislosti s jejich ochranou by neměl být podporován trend tzv. trávených káv. Vysokou cenu tak spíše určuje omezená nabídka spojená s nedostatečným množstvím zvířat a velká poptávka ze strany zájemců o tak exotické kávy.
Na světě je mnoho producentů, kteří svou kávu získávají eticky, férově a s úctou k přírodě kolem nich. V La Bohème Café jsme rádi, že spolupracujeme s farmáři, kteří tyto hodnoty sdílejí a k tomu produkují úžasné kávy. Pokud byste si chtěli pochutnat na něčem opravdu výjimečném, vyzkoušejte kávy z prestižní soutěže Cup of Excellence, které pravidelně zařazujeme do naší nabídky.
S ŠÁLKEM KÁVY AŽ DO VESMÍRU! 
"Za Měsícem jsem byl sám, úplně sám, ale ne osamělý. Cítil jsem se tam velmi dobře. Dokonce jsem si dal horkou kávu," vyprávěl astronaut Michael Collins o svých zkušenostech během mise Apollo 11.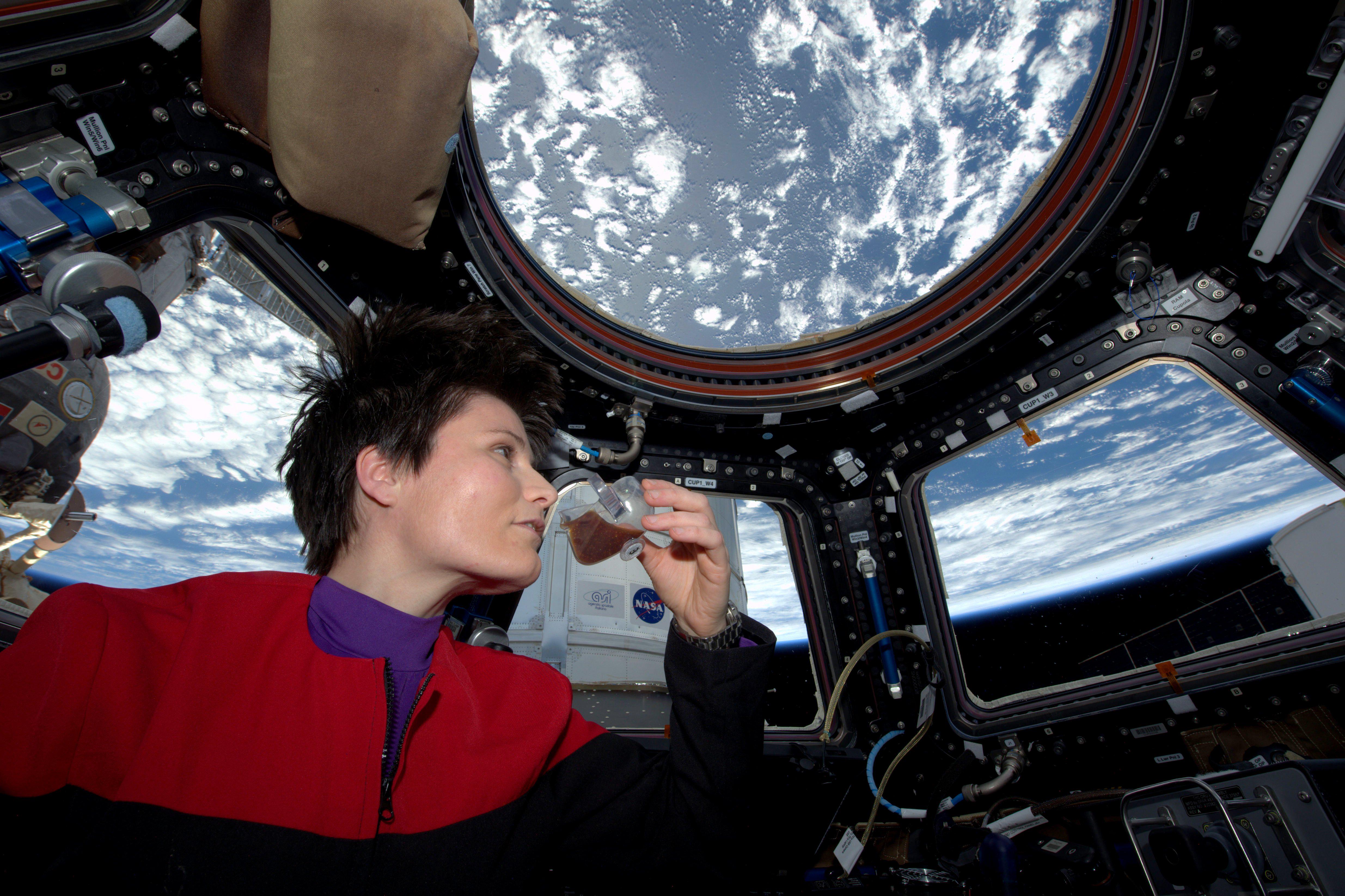 Proces přípravy kávy ve vesmíru byl vždy přísně kontrolován. Omezení souvisí s mikrogravitačním prostředím, protože prachové částice z kávové sedliny by se mohly dostat do klíčových strojů a způsobit katastrofální škody. Proto astronauti většinou cestovali do vesmíru s instantní kávou ve vzduchotěsném sáčku, do kterého se přidala horká voda. Pokud by si přáli sladkou kávu nebo kávu se smetanou, musela se připravit předem v laboratoři podle stanovených poměrů.
Káva ale většinou nebyla dobré kvality a přece jenom je to věc, která pomáhala lidem ve vesmíru se cítit ve spojení s domovem. Proto se později spojilo několik inženýrských a vědeckých mozků a navrhlo vesmírný kapslový kávovar, který splňuje všechny bezpečnostní požadavky. A tak si astronauti, kteří přišli o veškeré pohodlí domova, mohli konečně dopřát nápoj, který je udrží ve vesmírném prostoru při smyslech.